How are we already halfway through December guys?! I feel like I blinked and 2 weeks flew past, and now we're in the midst of all of the (welcomed) holiday chaos.
Working full time in the corporate world, there are holiday parties aplenty, and as a blogger, I feel like I have an obligation (to myself, if no one else) to put together the perfect look!
Often times it's easy to throw together a dress with boots or a nice skirt and a blouse, but I've found that what really finishes the look is a great accessory.
Today I'm sharing some of my favorite pieces with you from Kendra Scott's Winter Collection that will undoubedtly elevate your holiday style.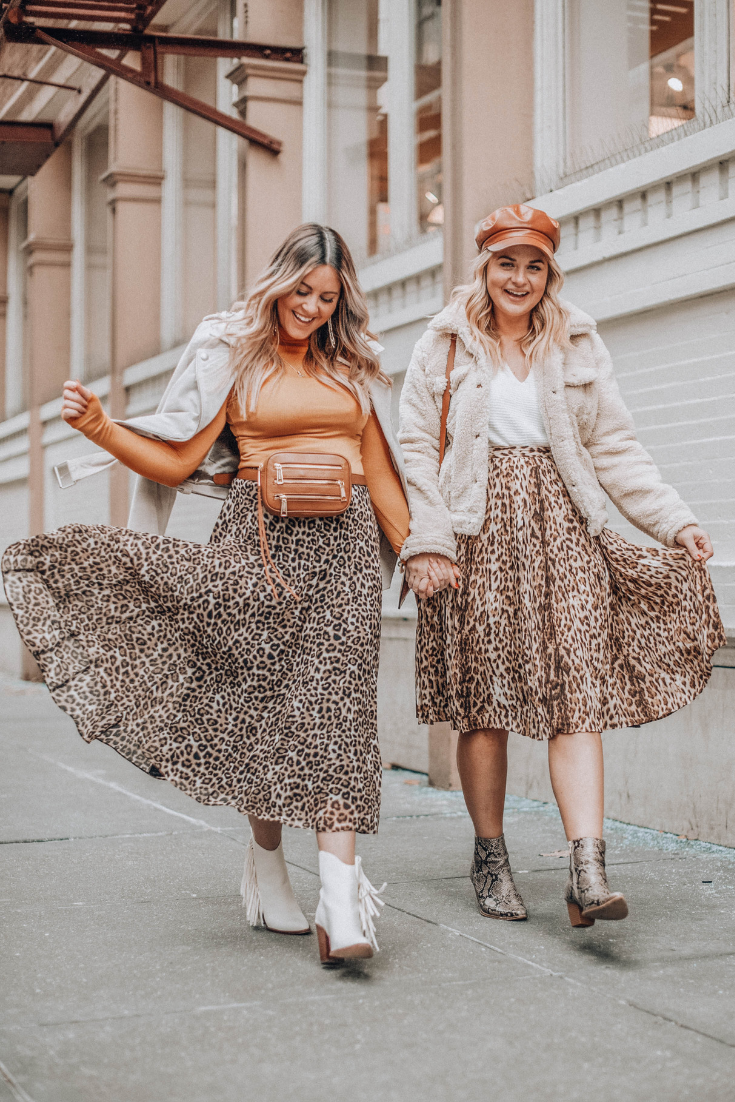 Kendra Scott's
Winter Collection
Kendra's Winter Collection is made up of the perfect mix of colorful jewel-toned stones, statement pieces and delicate metals.
I, myself am big on gold and rose gold (I like the warmer-toned metals and feel like they truly go with everything) and so I picked out a few pairs of earrings that made a statement, but still kept my look polished.
A unique part of the collection that I haven't seen anywhere before are the acrylic statement pieces. The pieces (see here/here) are so beautifully done and just different, which is why I love them! To the right I'm wearing the Corza earrings, and directly below, the Nicola earrings.
Shop My Pieces:

Make sure to pop on over to KendraScott.com and check out the rest of the Winter collection!
Loving this statement neckalce layered over a sweater; This shorter 13' piece is great for layering; You can never go wrong with a y-chain style!
This bangle set would make the perfect gift; Also adore these rose gold stacking rings

More Favorites from the Winter Collection:

Thank you, Kendra Scott, for partnering with me on this post!