Overalls have been around for a hot minute, and if you follow along on Instagram, you've seen plenty of looks with my holy grail pair (see them styled in this post too!). 
I can't tell you how many messages I've gotten from you guys saying that you'd love to try overalls out but you don't think you could pull em off. First of all - you totally can! "Pulling something off" has nothing to do with your body and everything to do with your confidence. Second of all - you most likely haven't found the right pair yet! 
One of the reasons I love these overalls is because the wide leg style with the a-line front flatters so many different body types. Honest moment - I do not like to show off my butt/upper thighs because those are the areas I'm most self-conscious about. For that reason, I tend not to love the style of a traditional overall. These, however, work in all the right places. 
Once you find the right pair comes the big question of, how do I make these work? Styling overalls doesn't have to be this big question mark, and my secret to making them work is actually pretty simple and straightforward - a statement top. 
Shop my look:

If you haven't checked out my recent post featuring 15 Spring Blouses Under $50, there are some perfect options there! Below are a few more of my favorites. Especially loving all-things white lace right now and ruffle details (maybe that's why I fell in love with this top I'm wearing)!
Don't be afraid to try an off the shoulder (like in this throwback look from last summer) or a deep v-neck. The a-line style on this particular pair gives you plenty of room to show off the front of a blouse - perfect for a lower cut, wrap style or a tie-front detail.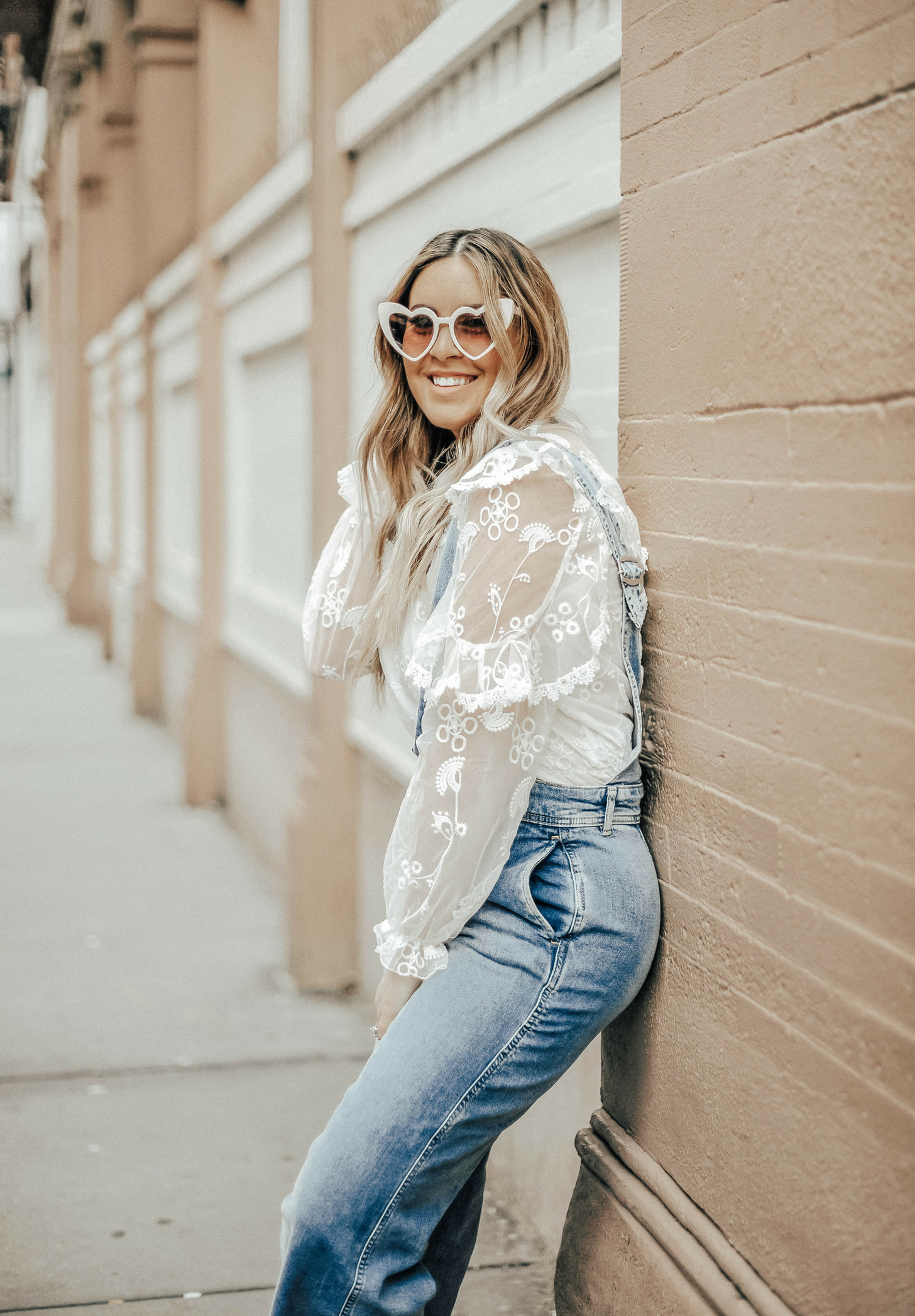 These overalls also come in a darker wash + in washed black!